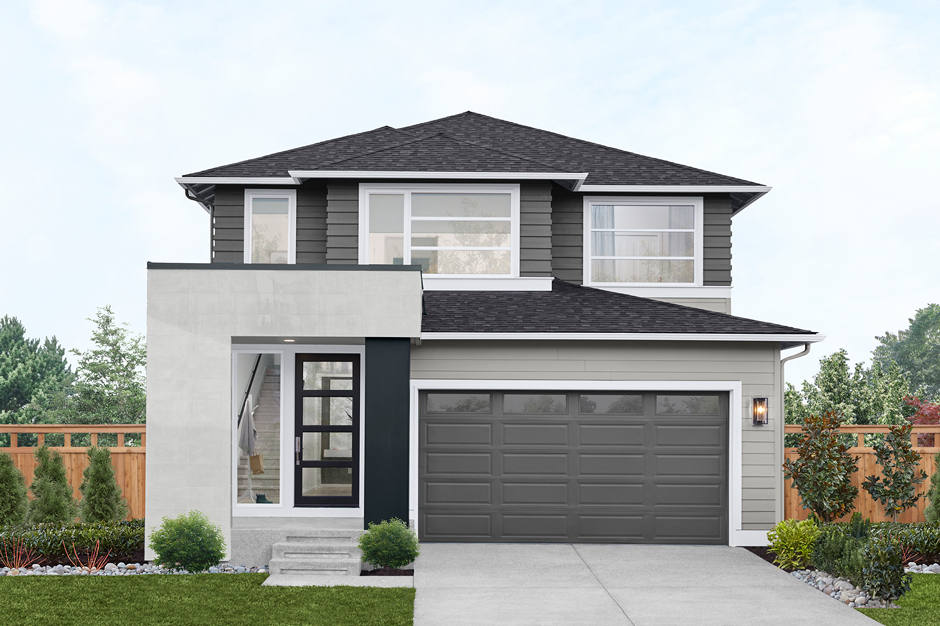 Gardenia
Sensationally Satisfying
Wide Foyer entry with side-lite window
Walk-in Pantry off Gourmet Kitchen with abundant crisp white solid shelving
Corner situated Signature Outdoor Room with direct access to Dining and Great Room via wall-height sliding glass doors
Luxurious Grand Suite with designer free-standing tub, frameless walk-in shower, and expansive Dressing Room
Perfectly placed Leisure Room on the upper floor for an extra entertainment space
Schedule a tour
Sleeping children. Laughing dinner guests. High-fiving big-game viewers. Even life's most satisfying moments are immensely more gratifying when framed by the infinite luxurious inclusions crafted into The Gardenia.

There's no need to cap guest lists here. When melded with multiple entertainment zones, hospitality features can turn an event as spontaneous as a small barbecue into a block party that neighbors will never forget.

Pull the summer drink cooler from the bonus storage in the garage. Fill the cooler with ice from the Kitchen and arrange it on the Signature Outdoor Room's foot-traffic-friendly composite decking. Place bowls - stored behind your Kitchen's gorgeous European cabinets - onto your showcase supersized island, gleaming with thick 3cm Quartz.

Visitors arriving at the modern columned porch façade are greeted by the brilliant sidelite window and a wide Foyer that reaches to the upstairs Leisure Room – but the real guest magnet begins the moment you open the Walk-In Pantry's frosted glass door to add chips, salsa and snacks to your party mix to take to the Signature Outdoor Room. Here, take time to bask in the fun as it spills naturally into the rear yard, where native easy-care landscaping is a perfect backdrop.

As guests spill back in, two floor-to-ceiling sliding glass
walls open into the dynamic Dining Room and contemporary Great Room. It's a design that makes hospitality feel effortless and savvy when wet weather months bring entertainment indoors. Mingle with guests gathering around The Gardenia's focal-point; the 36" gas fireplace with Stainless Steel surround and your game-day big-screen. For holidays, every dish is delish at the sophisticated pivot-point Kitchen.

Need entertainment spillover room or space for younger guests? Find it in the Leisure Room at the peak of the staircase. It's open enough for preschoolers to burn off extra energy – and then drift into precious slumber while adults perform convenient check-ins from their main-level fun. Prefer a third Secondary Bedroom instead of the Leisure Room? Ask MainVue about modifying this space.

All the best hosts know it's important to spoil yourself occasionally, too. That's where the Grand Suite's urbane amenities await in the Grand Bathroom: brilliant Quartz-finished counters with Grohe fixtures and dual-sink vanity; designer free-standing tub; frameless walk-in shower, and expansive Dressing Room. If you prefer, MainVue can add a door to separate the Bath from the Bedroom.

One by one – or in a groundswell – the myriad of joy-filled moments that shift from satisfying into sensational become a natural part of living in The Gardenia.
Read More
Show Less
Build the Home of Your Dreams
Want to build your favorite MainVue Home design so you can customize it to suit your lifestyle? Our Sales Consultants would love to help you find your dream lot and walk you through the build process with MainVue Homes.
Contact Us