The Difference is Everywhere
MainVue Homes is a worldwide leader in new home design and construction bringing customers access to the latest in home design with the best in customer care.
LOADING
Defining MainVue Expectations
The building blocks of the MainVue culture
EXPECTATIONS FOR EXCELLENCE.
No single block builds a foundation. Likewise, no lone professional quality defines the ongoing success of MainVue Homes. It requires an effective composite of bold characteristics from each contributor to the MainVue team. It's more than talent and expertise. It's even beyond sheer spunk. As an international leader of responsible community building, home construction and sales, MainVue Homes sets its resolute standards well above the rest.
It starts with putting the customer first - and it's cemented by trust, respect and an intense desire for improvements. These foundational bricks attract productive and enterprising team members and community partners who share our Expectations for Excellence. These are earnest expectations shared by like-minded, assertive contributors who are equally committed to sharing these results with others - and, consequently, paying the rewards forward.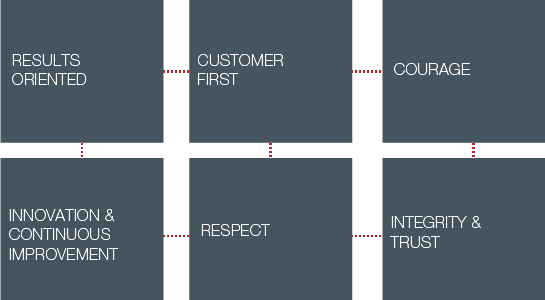 The MainVue Difference
The building blocks of the MainVue culture
DIFFERENCE THROUGH IDENTITY.
Any corporate pioneer can declare an accomplishment.
What allows MainVue Homes to confidently claim success is our strong sense of identity. It's how we connect this to our unwavering commitment to relationships. It's what makes us different from the rest.
As an international homebuilding leader ... we know who are, where we have come from and where we are going. We are thoughtful, yet intrepid, in our growth. We are responsible, trend-setting and compassionate. Our commitment to being a good neighbor locally and globally is evident in our broad, ongoing support for major children's hospitals and foundations, and key environmental initiatives we have impacted throughout the world. With Henley Properties Group and Sumitomo Forestry Group, MainVue Homes is now teaming with hard-working people in all our national and world locations to strengthen relationships with people in those communities, as well.
When taking stock of our successes, it's important to understand what makes us different.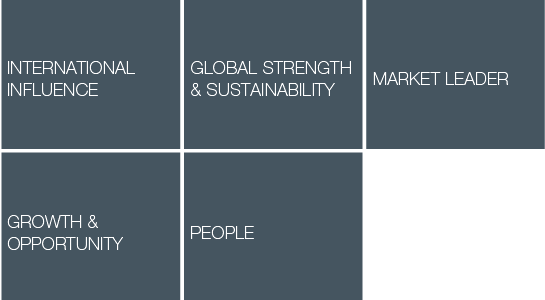 INTERNATIONAL
INFLUENCE
MainVue Homes takes pride in the strong international influences made possible by being part of the highly regarded Henley Properties Group Australia and its partnership with Sumitomo Forestry Group Japan. This relationship erases geographic boundaries to influence the results of MainVue Homes, bringing the latest in international home design, marketing, expertise and exposure.
GLOBAL STRENGTH &
SUSTAINABILITY
The global partnership of Sumitomo and Henley brings a rich and notable heritage to MainVue Homes. This heritage provides strength, reliability, security and dedication to investing in the future. Together, there is a worldwide commitment to environmental care, sustainability and philanthropy.
MARKET LEADER
MARKET LEADER
MainVue Homes is relentless for challenging the market and being the leader in setting new styles and standards. From unique home designs and luxury inclusions, to the unparalleled marketing excellence, there is a high demand to be a part of the MainVue society. Employees, homeowners and partners share this sense of pride in belonging to MainVue and the market feels the energy of this movement.
GROWTH AND
OPPORTUNITY
Bringing a long-term commitment to residential design and construction, MainVue Homes is dedicated to continuing the 320-year legacy for many years to come. This lasting vision provides continuous opportunities for growth and success. This permeates from within the company to all those engaged.
PEOPLE
PEOPLE
MainVue Homes international partnership and operations provides world-class expertise and knowledge to all aspects of the business. Main- Vue invests in attracting and retaining great people who share its values for company success. MainVue people strive to achieve results; put the customer first; exhibit courage; seek innovation and continuous improvement; and demonstrate respect, integrity and trust.
Customer Care and Quality
MainVue Homes takes great pride in providing the best in customer care during the building process as well as each and every detail in your new home.
WATCH VIDEO
The MainVue Difference
From our reliability and history to our style and fresh approach. With MainVue Homes, the difference is everywhere. Discover the 11 keystones that set MainVue apart from the rest.