CLOSE X
Exclusive offer at
Kanim Grove in North Bend!
$30,000

To use
your way*

View Homes
Luxury Inclusions
Are Our Standard
With the most sought-after luxury finishes included as standard in every home, the buying process is effortless and stress-free.
Video Tour
Signature Outdoor Room
Capturing quintessential indoor/outdoor vibes. It's where you have always belonged.
MainVue Signature
Outdoor Room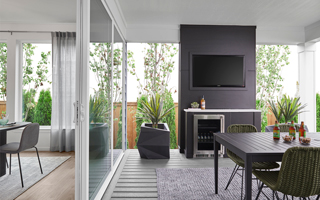 Turn the great outdoors into something even better with MainVue's Signature Outdoor Room. The design's popular all-weather seamless flow makes your indoor/outdoor living synonymous. Summer ready and Winter cozy: just bring it on.
Restore your faith in maximum livability and connectivity with a layout designed to link the Signature Outdoor Room with sophisticated interior entertaining spaces
Unwind beneath a covered four-season design, protecting patio furniture, grill and more from Pacific Northwest weather
Spread out in this generous space, connected to the home on one to three sides *
Oversized Sliding
Glass Doors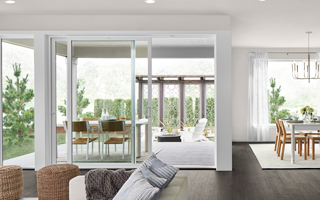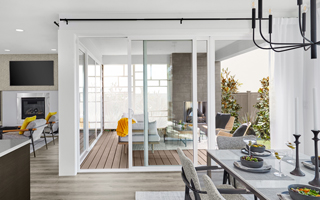 Feel the pull of the sun dancing, snow drifting, leaves twirling and raindrops falling beyond the popular Signature Outdoor Room. One, two and sometimes three oversized sliding glass doors glide seamlessly between interior living spaces and the restorative vibe of the Signature Outdoor Room.
Rely on the tempered safety of dual-glazed low-E glass
Welcome year-round fresh air, while protecting interiors from insects, with practical insect screen
Low Maintenance Composite Flooring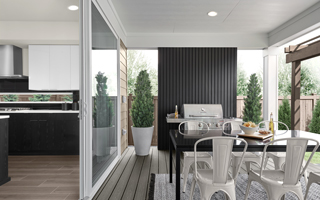 Dynamic by construction, energizing by design. Made of 95 percent recycled materials, this composite decking invites you to recline on solid outdoor furniture, kids to stomp into the backyard, and guests to try to hide their envy at the surface's integrated color and texture which completely coordinates with interior color schemes.
Tread fearlessly on thoughtfully crafted steps leading to rear yard
Trust in low-maintenance finish that's resistant to fading, scratching, stains, mold and mildew
Step comfortably across splinter-free protective coating that never needs refinishing
Depend on concealed fasteners for comfort and seamless look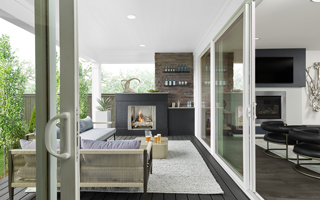 Retain sunset's afterglow with recessed ceiling lights to continue illuminating your Signature Outdoor Room.
Find Your Facade
The interior of your home says so many things about you, but it's the exterior of your home that makes the most impressive first statement.
Discover the MainVue facade collection to find your facade.
Explore All Facades
Find Your Color Scheme
Explore MainVue color schemes designed by a team of international professionals. Find what fits your personality, design flair and your unique style of living.
Color Schemes