Luxury Inclusions
Are Our Standard
With the most sought-after luxury finishes included as standard in every home, the buying process is effortless and stress-free.
Video Tour
Exquisite Exteriors
Stately and modern exterior inclusions.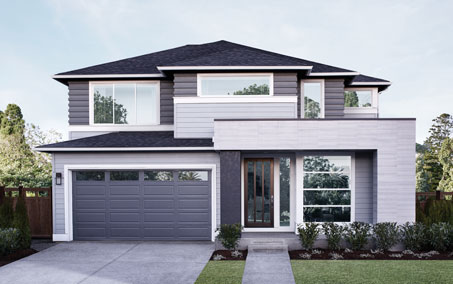 See what comes standard with your MainVue Exterior
Exquisite Exterior Features
Stately and modern exterior inclusions.
Spaces
Dynamic Grand Entries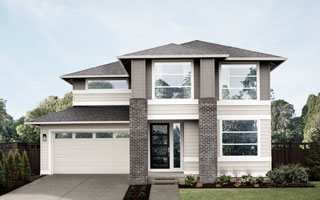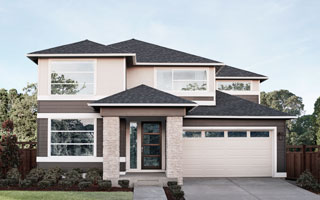 Contemporary MainVue Entries
Impressive and stately entries
Designer accents with brick, stacked stone, stone block, tile or stucco (per plan)
Bountiful natural light illuminates interior through accent and side windows (per plan)
Dynamic curb appeal for every facade
Materials
Custom Front Entry Doors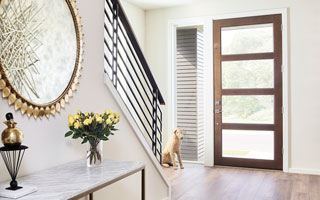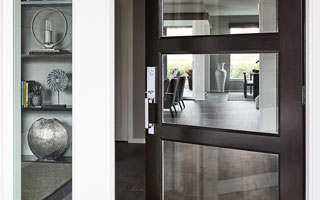 Custom Front Doors
Dynamic customized wood and glass entry
Solid wood door with frosted glass inserts
Secure, keyed entry set with dead bolt in designer chrome finish
Bright chrome hinges for unparalleled entry experience
Solid brass handle set in sleek and contemporary styling finished in chrome
Materials
Front Exterior Lighting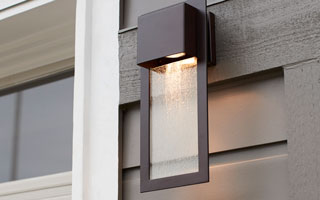 Exterior Lighting
Illuminate your home with a variety of brilliant light
Dark sky rated wall lantern at garage
Recessed can lighting at entry for added accent and security
Designer Features
Unique Designer Color Schemes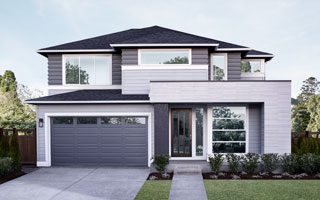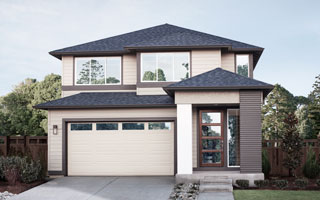 Color Schemes
Exterior color schemes selected by the MainVue international design team
Materials
Siding Style And Features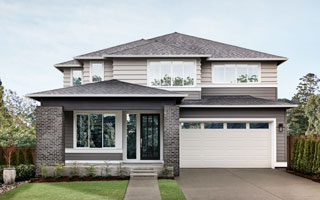 Siding Style And Features
Long-lasting, climate-worthy protection. Industry-leading siding adorns and protects each home with a blend respected for its strength, beauty and durability.
Materials
Roofing Materials And Features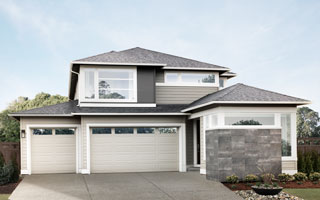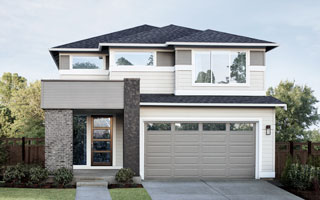 Roofing Style And Features
Reliable, sustainable, efficient. These durable Northwest tested low-maintenance laminated fiberglass asphalt shingles handle Washington state's powerful climate with a striking appearance enhanced by depth, dimension and color
Extra-dimensional premium shingles with Class 4 impact resistance rating
Materials
Driveways And Lead Walks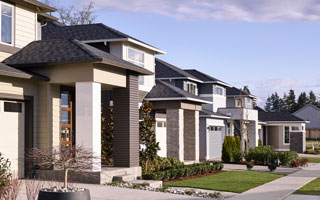 Driveways And Lead Walks
Safe, stylish and sophisticated. Incorporating the versatility of exposed aggregate concrete at drives, walkways and the front porch immediately complements every exterior finish treatment and style it is paired with
Durable and non-skid surface ideal for Northwest seasonal weather changes
Materials
Garage Features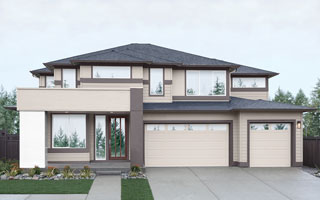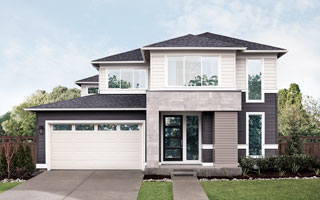 Garage Features
Outstanding curb appeal in sleek garage doors
Garage door with enamel finish and Plain Lite windows for extra interior light
1/3 horsepower chain-drive garage door opener with 2 remote transmitters features extra safety and security features, including infrared sensing beam and technology to prevent security code theft
Garages are standard with a GFCI protected outlet
Materials
Professional Landscaping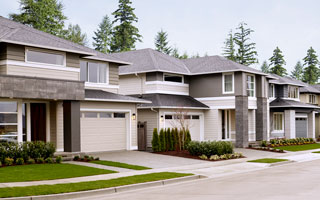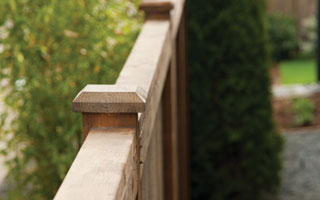 Landscaping Features
Lush, green and textured. Professionally designed front and rear landscaping
Locally native plants accustom to local climate
Environmentally responsible landscaping techniques complement exteriors
Designs include stained cedar fence with a pedestrian gate
Find Your Facade
The interior of your home says so many things about you, but it's the exterior of your home that makes the most impressive first statement.
Discover the MainVue facade collection to find your facade.
Explore All Facades
Find Your Color Scheme
Explore MainVue color schemes designed by a team of international professionals. Find what fits your personality, design flair and your unique style of living. Plus take our customized Color Quiz to help find the one that suits you best!
Color Schemes