Luxury Inclusions
Are Our Standard
With the most sought-after luxury finishes included as standard in every home, the buying process is effortless and stress-free.
Video Tour
Exquisite Exterior Features
Brave. Bold. Brilliant. Your MainVue home finishes look good on you.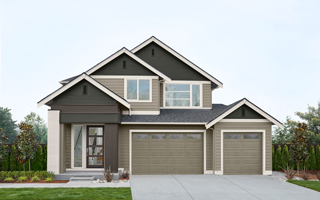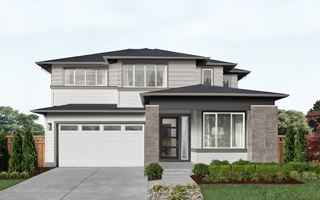 Feel as if you're arriving home for the first time every time with exterior "wow factors" – both eye-popping and subtle. Impressive, stately entries with distinctive contemporary styling are a treat to you and your guests.
Select from designer accents, including modern brick, stacked stone or tile*
Delight in bountiful natural light, drawn like a magnet, to entry door sidelights, artistic accent and oversized windows
Brilliant Front Exterior Lighting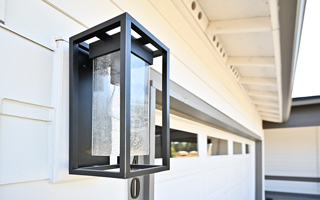 Daytime bathes your home's exterior with natural light, while the brilliance of versatile lighting illuminates it from dusk to dawn.
Admire glass and black-finish exterior wall lights for timeless beauty
Make an arrival impact with flush rim-mount Porch lighting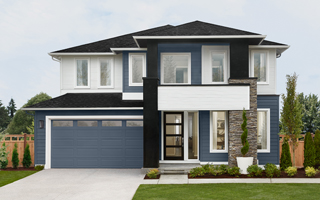 Create unforgettable curb appeal with exterior color schemes selected by MainVue Homes' professional designers.
Versatile Siding Styles and Features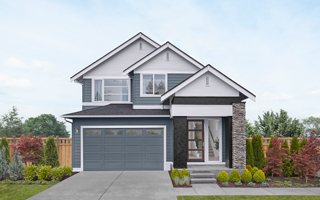 Gaze at it for its beauty – but respect it for the protection of this long-lasting, industry-leading siding.
Pour over the versatile styles and installations to create durable style and texture variety
Marvel at woodgrain-stained siding, with a flawless finish providing warmth*
Protective Roofing Materials and Features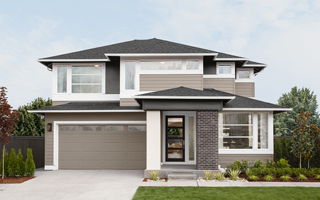 Climate shifts and seasons come and go, but your confidence is constant knowing high-quality roofing shingles provide superior weather protection. Even neighbors will tell you their depth, dimension and color make a striking impression, too.
Trust in resilient fiberglass mat for inner-core strength and long-lasting protection
Built-in algae resistance and exceptional bonding stand up to extreme weather conditions
Durable Driveways and Lead Walks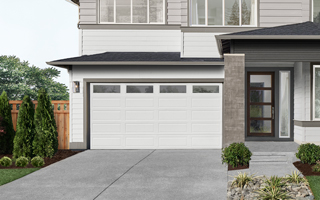 Emphasize your home's safety and sophistication with the exposed aggregate designed into drives, walkways and front porch. Its durable, non-skid surface is ideal for Northwest seasonal weather – and instantly complements every exterior finish treatment and style.
Contemporary Style Garage Doors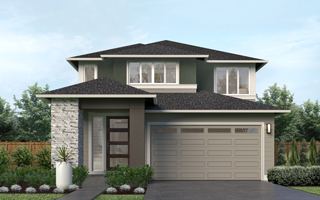 Your street appeal immediately kicks up an entire level with a sleek, enamel-finish garage door powered by 1/3 horsepower chain-drive. Inside, Plain Lite windows boost extra interior lighting; outside, power up tools, holiday lighting or your BBQ rotisserie with three GFCI protected outlets.
Prevent security code theft with infrared sensing beam technology
Seamlessly open and close your MainVue garage door with two remote transmitters featuring extra safety and security features
Locally-Sourced
Landscaping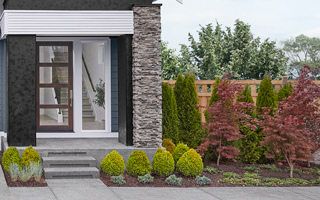 Backyard games, Outdoor Signature Room entertaining, and premiere flower beds plantings feel lusher, greener and much more multi-dimensional. It's all part of MainVue's professionally designed front and rear landscaping.
Prize the selection of locally-sourced native plants ready for local climates
Refresh your commitment to environmentally responsible landscaping techniques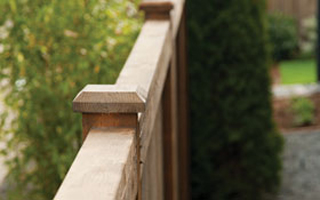 Full fencing frame your backyard paradise for warm summer night parties, or a place for pups to play and kids to romp. The finished, long-lasting design is its crowning achievement.
Watch as functional turns fabulous with vertically slatted fence and top cap
Swing open and close the friendly pedestrian gate, matching the stained cedar design
Find Your Facade
The interior of your home says so many things about you, but it's the exterior of your home that makes the most impressive first statement.
Discover the MainVue facade collection to find your facade.
Explore All Facades
Find Your Color Scheme
Explore MainVue color schemes designed by a team of international professionals. Find what fits your personality, design flair and your unique style of living.
Color Schemes