Luxury Inclusions
Are Our Standard
With the most sought-after luxury finishes included as standard in every home, the buying process is effortless and stress-free.
Video Tour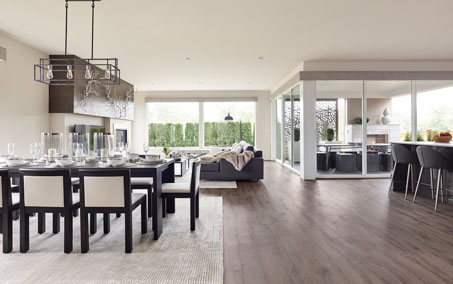 Luxury found throughout every MainVue Home.
Luxury From Top To Bottom In These Designer Inclusions
Luxury found throughout each home.
Materials
Innovative Flooring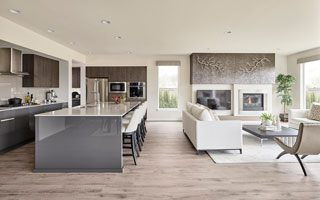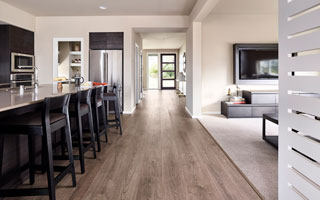 Flooring
State-of-the-art wide-plank timber-look flooring
Authentic real wood beauty and feel
Resistant to stains
Pet claw and shoe heel resistance to scratching and denting
Fade-resistant to sunlight exposure
Easy to clean and maintain
A wide selection of versatile color options
Materials
Plush Carpeting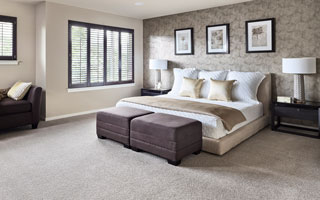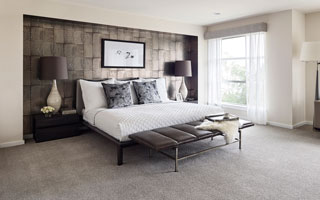 Carpeting
Extra soft carpeting for enhanced comfort
Naturally soil and stain resistant
Color to match designer scheme
Hardware
Interior Lighting Throughout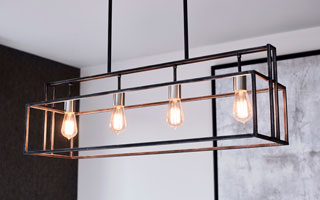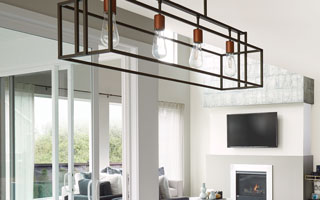 Interior Lighting
Elegant and efficient lighting in key locations
DINING ROOM - Elegant cage-style pendant fixture in Bronze finish with 4 LED Edison style bulbs
CLOSETS, PANTRIES & UNDER STAIRS - Flush LED mount ceiling fixtures in brushed nickel finish and white glass
Materials
Expansive Windows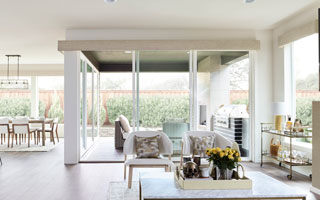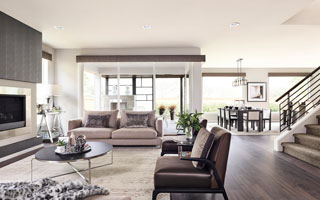 Windows
Essentially illuminating for appearance; incredibly engineered for efficiency. Oversized windows with Low E-glass and screens (locations per plan)
Interior winter warmth stays where it should
Wrapped with 6" moisture barrier
Materials
Great Room Fireplaces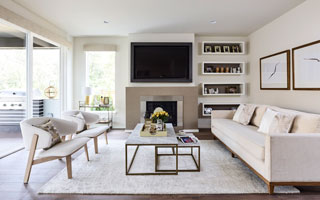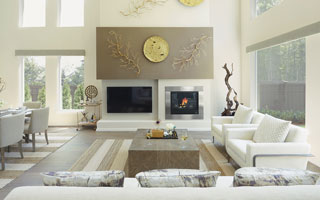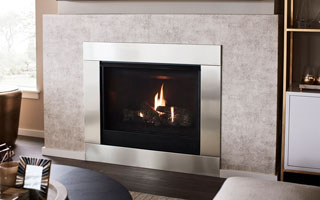 Great Room Fireplaces
Elegant in its essence. Inspired by its importance. When Placing the Lennox Superior 35" gas fireplace as the focal point of the warm and inviting great room, MainVue Homes knew to make the best selection: a state-of-the-art technology with looks that will ensure years of warmth and beauty
Surrounded by a 6" metal brushed stainless finish
Easy maintenance and operation with no-mess, no sweep clean up
Easy and convenient on/off operation controlled by wall switch
Battery pack for emergency back-up operation
Extra large and brilliant flame
Contemporary interior refractory finish in blackened steel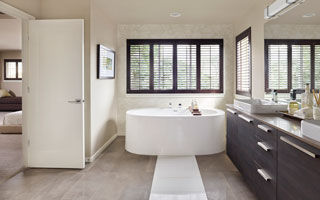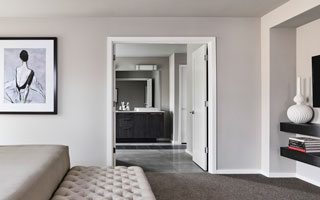 Interior Doors
All impressive, and stylish, interior doors
One panel, white contemporary style doors at bedrooms and upper floor baths
Protected solid-core, single panel door with self-closing hinges, deadbolt and chrome finish hardware connect each garage to the homes interior
Main floor interior doors feature one panel style with frosted glass inset (locations per plan)
Oversized, two or three panel sliding glass doors with dual glazed low E-glass
Interior doors are accented with chrome hinges and door hardware for added sparkle and shine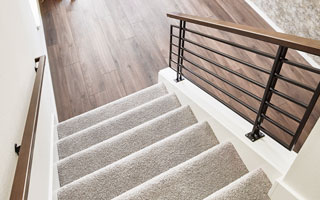 Color Schemes
Deftly crafted, artfully finished staircases
Custom designed open railing adorned in dark bronze finish (per plan)
Railing topped with stained wood hand rail
Stylish "French tuck" treads and risers give a defined upholstery-like appearance
Safety wise half-wall selectively placed at upper floor to control views into open spaces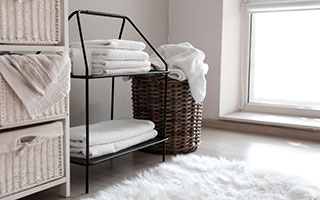 Utility Rooms
Spacious and convenient in placement with ample space for a full-sized washer and dryer
Premium vinyl sheet flooring carefully chosen to complement each color scheme
Storage
Featured Storage Spaces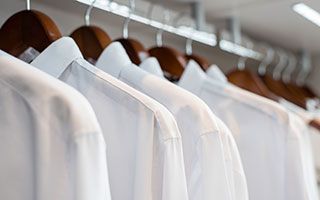 Storage
Perfectly placed storage spaces
WALK-IN LINEN CLOSETS - Extensive white wire shelving (per plan)
MASTER DRESSING ROOM - Spacious dressing room with the perfect amount of wire shelving to complement space
GARAGE STORAGE - A dedicated space in the garage for storage (per plan)
Materials
Ceiling, Walls And Niches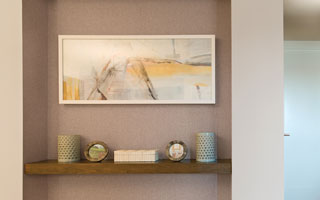 Ceiling, Walls And Niches
No MainVue Home is complete without the proper finishing touch to walls and ceilings
Clean-cut square corners for extra modern finish
Wall niches added throughout to offer a designer accent element (per plan)
Walls and ceilings are finished off with a light fog and dash texture (excluding garage)
Materials Features
Energy Saving Features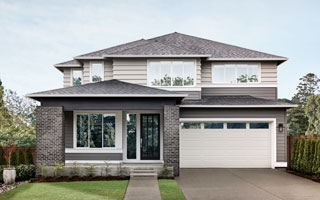 Energy Saving Features
Look for these features to make each MainVue home energy efficient
Furnace and duct system - sized per house to ensure optimum performance, maximize comfort, lower energy usage and energy bills
Energy efficient LED lighting - recessed energy saving can lighting throughout
Ultra series tankless water heater from Rinnai - only runs hot water when needed
High performance weather- resistant 60 Minute house wrap provides optimal breathability, to prevent the potential for moisture condensation within exterior walls
R49 blown fiberglass insulation in attic stabilizes whole home temperature
R21 fiberglass batt wall insulation in exterior walls to help maintain a consistent and comfortable temperature
Bryant Preferred 96t Gas Furnace is up to 96.5% efficient creating consistent flow of heated air to reduce hot and cold spots to provide the best possible combination of comfort and energy efficiency
Super sealing throughout in exterior sole plates, can lights and electrical boxes all added to reduce heating and cooling costs
Find Your Facade
The interior of your home says so many things about you, but it's the exterior of your home that makes the most impressive first statement.
Discover the MainVue facade collection to find your facade.
Explore All Facades
Find Your Color Scheme
Explore MainVue color schemes designed by a team of international professionals. Find what fits your personality, design flair and your unique style of living. Plus take our customized Color Quiz to help find the one that suits you best!
Color Schemes