Multi-Generation

Living Options

A selection of beautiful luxury homes designed to accommodate multi-generation living options.
Luxury Homes Designed for

Multi-Living Purposes

Explore MainVue Home Design Options.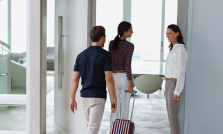 Guest
Rooms
---
Homes designed with a Guest Room and private access to a 3/4 Bathroom.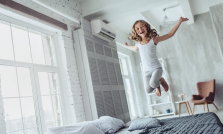 Guest
Suites
---
Homes designed with a Guest Suite that includes a private Bathroom and even some plans offering more spaces and optional features.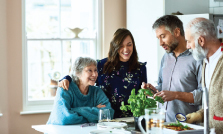 Dual Master
Suites
---
Homes designed with two full Master Bedrooms, each complete with a full luxurious Master Bathroom.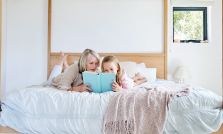 Duet Living
Suite
---
Homes designed with a full secondary living quarter complete with Bedroom, ¾ Bathroom, Leisure Room, Kitchenette and private exterior access.
Perfect Pairings Under One Roof
A single roof overhead does not define a family. And a single family under a roof doesn't always define a household.
Few understand this better than MainVue Homes – and you. That's why we're here to meet your dynamic family-and-friends lifestyle with 4 flexible levels of smart intuitive plan designs ready for your unique arrangements.
Need to include more than one generation in a place your loved ones can call their own? Let us help. Want to comfortably host frequent holiday house guests? We have the spaces for you. Perhaps there is a nanny or live-in child care in your future? We have the spaces for you. Because MainVue Homes respects that no two buyers are alike, we're maximizing ways to customize some of our most popular designs and introduce a slate of inspiring new plans, too. Take a look at our:
Contemporary guest bedrooms with private access to a bathroom
Modern guest suites with completely private bathrooms
Exceptional homes with two full master suites with their own separate luxurious bath amenities
Spacious independent living quarters with Duet Living Suites, featuring private separate-key exterior access, its own entertainment/leisure room and a kitchenette – ideal for transitional phases in an adult's life
Beyond accommodating, these plans augment the best in shared living space. MainVue's dynamic open-concept room flows continue to dazzle. It now means you can connect over late-night conversations in your expansive great room and fresh-air Signature Outdoor Room before overnight guests retire to the privacy of their bedroom or suite. It proves you can double the joy of preparing holiday celebrations in your sophisticated kitchen, with
plenty of pantry space, while family or friends bridge between their own master suite and the dining area. And it assures that separation and independence are always an option.
The result? Unparalleled compatibility
With MainVue Homes, pairing privacy and togetherness under one roof never looked so good
Read More
Show Less
Features of MainVue
Multi-Generation Home Designs:
Accommodating
When predictable – or unexpected – life plans shift gears, MainVue's myriad of plan designs accommodate fluid living arrangements. For occasional overnight friends to family with longer-stay needs, MainVue sweetens the deal.
Flexible
Making sure we offer flexible cross-generational plans that adapt to you is our job. Your job: to discover sheer enjoyment from distinctive designs featuring open-air Signature Outdoor Rooms and ensuite bath amenities – all that respond to your necessities.
Intuitive
Embrace entertainment around your home-hub gourmet kitchen island – and then savor privacy, when preferred, in an expertly crafted guest room or suite. MainVue's thoughtful and visionary planning is at the heart of these intuitive designs and savvy flows.
Connected
For the most wonderful times of the year, privacy can indeed pair perfectly with togetherness – all under the same roof. Savor the independence each specially designed guest room and independent suite can offer – and then soak up memorable family and friend time connections around the great room fireplace or upstairs leisure room entertaining zone.
Inspiring
With more possibilities than you imagined and all those you dreamed of, MainVue's luxurious living arrangements inspire new ways to bring friends and family as unique as yours together. Our modern beauty and style only amplify these visions of a perfect home.
Multi-Generation Plan Summary
HOUSE
GUEST
ROOM
GUEST
SUITE
DUAL
MASTER
SUITES
DUET
LIVING
SUITE
Hudson
•
•
Calisto
•
•
•
somerset
•
•
•
•
Tennyson
•
•
•
Devlon
•
•
•
•
Havanna
•
•
Hampshire
•
•
•
Hampshire V2
•
•
•
Balmaine
•
•
•
Banksia
•
•
•
•
Lawson
•
•
•
Avoca
•
•
•
•
Devlon
•
•
•
Ellington V3
•
•
•
MainVue Duet
•
•
•